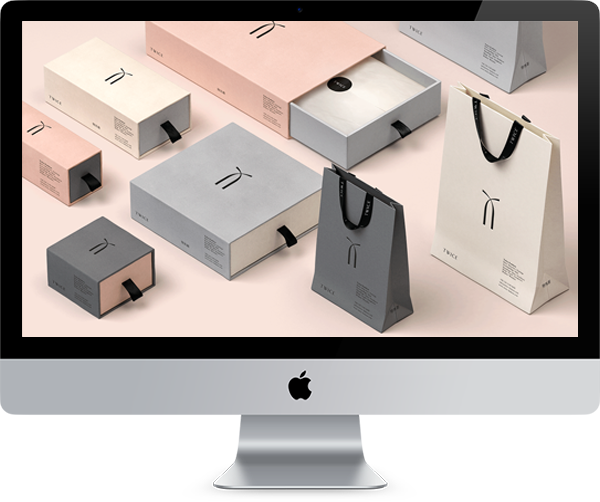 Brand Packaging
A brand describes the credibility of the product and leaves a long lasting impression in the minds of the customers. Packaging influences the customers by making an impact of the brand and the company. Both branding and packaging combined together requires strategic thinking and high levels of creativity to make a brand out of a company and to deliver the brand to its customers.
7 Stones Digital offers services in making a brand out of your business. We simply do not create a brand that is good. We aim to create brands that are simply great and bridge a connection with its customers right away with our innovative ideas and creative design.
start today
Brand Packaging of 7 Stones Digital
We are one of the leading service providers of brand packaging in Chennai and Bangalore. We also cater to needs of various businesses all over India. We help companies create a brand out of them and aid them in stabilizing and establishing their brand. We offer packaging services with creative design and relevant graphics to complement the brand.
Only a creative team can bring forth an effective branding into picture. Our team is brimming with ideas and ways to design, deliver, promote and bring into effect the branding of a company.
We help in every step of the way, meticulously looking over the details by considering the customer base of the clients and the nature of the business. We take steps that are best for a company and push forward to bring an effective brand that satisfies the company's image.
Features

To increase your visibility online

BASIC PLAN

AGGRESSIVE PLAN

Market Leader

Total Influencer Advertising Spend
₹ 3,60,000
₹ 5,40,000
₹ 9,00,000
- Influencers w/ 5k - 100k Monthly Pageviews = ₹ 35,000
-
-
-
- Influencers w/ 100k - 400k Monthly Pageviews = ₹ 1,20,000
-
-
-
- Influencers w/ 400k - 700k Monthly Pageviews = ₹2,24,000
-
-
-
- Influencers w/ 700k - 1M Monthly Pageviews= ₹ 3,60,000
-
-
-
- Influencers w/ 1M-2M Monthly Pageviews= ₹ 4,48,000
-
-
-
- Influencers w/ 2M-4M Monthly Pageviews = ₹ 6,00,000
-
-
-
Social Amplification by Influencers
₹ 60,000
₹ 3,00,000
Possible Impressions Across All Platforms
2 Million
8 Million
20 Million
Target Audience Research
✓
✓
✓
Competitor Intelligence Report
-
✓
✓
Demographic and Interest Research
✓
✓
✓
Influencer Strategy Development
✓
✓
✓
Vetting Influencers
✓
✓
✓
Hiring and Contracting Influencers
✓
✓
✓
Communicating with Influencers
✓
✓
✓
Dedicated Outreach Specialist to Ensure Brand Standards and Key Messages are Upheld
✓
✓
✓
Fact Checking Before Publication for Factual Inaccuracies and Brand Misrepresentation
✓
✓
✓
Targeted Keyword Research
✓
✓
✓
Influencer Matching Report (Pick Your Publishers)
✓
✓
✓
Google Analytics Setup w/ Conversion Tracking
✓
✓
✓
Unique Tracking Code Development
✓
✓
✓
Ongoing Monthly Traffic & Goal Reporting
✓
✓
✓
Social Media Monitoring Interface Access
✓
✓
✓
Development of micro-blogs
-
✓
✓
Keyword Rank Checking
-
✓
✓
Minimum Monthly Investment
90 days
90 days
90 days
Campaign Advertising Spend
₹ 1,20,000 spent on Influencers
₹ 1,80,000 spent on Influencers
₹ 3,00,000 spent on Influencers
Campaign Setup & Management Cost (One Time)
₹4,000
₹6,000
₹10,000
Development of Media Kit
✓
✓
✓
Development of Creative Brief with Key Messages
✓
✓
✓
Need more information? Call Us: (+91) 93 6337 7776
Get A Quote
Get A Quote
Get A Quote
Brand Collateral Services
When the brand has been established by the company, we concentrate on the brand collateral to spread the branding through maximum possible channels. Brand collateral needs a well thought design structure and a creative mind to craft designs which is in line with the branding.
Logo designing services
Logo is the main identity of a brand; our experienced and talented design team will craft a logo which best describes the brand, the vision and the goals of the company. You will just have to tell us what the logo must convey to its customers; our creative design team will put your words into design and create a logo that speaks to the customers and acts as a standing proof of the credibility of the brand. In addition to logo designing services, our creative design team also looks after other services:
Designing the letterhead
Designing the visiting card/business card
Digital brochures/flyers
Designing newsletters
Graphics and imagery of the brand
Designing stickers and other handouts
Branding of other stationary services
Packaging services
When a new brand is introduced or when an existing brand is rebranded, then the packaging of the brand's product has to be modeled or renewed according to the branding needs. The right packaging adds value to the brand and entices the customers to bring in more sales.
Our design team creates an attractive packaging design with will fit the product physically. It must be efficiently designed to carry the brand value exuding the feel of the brand. We offer flexible packaging designs for various products and have a proper workflow for the development.
Our expert team at 7 Stones Digital is highly qualified to handle your PPC advertisements effectively. We strategize our PPC campaigns towards achieving your business goals. You need not know what the terms views, impressions, CTR or any other metrics are. We analyze the metrics and let you see the results in your terms: leads, conversions and sales, thereby increasing your ROI. We offer PPC services in Chennai and in other major cities of India. Our PPC costs are competitive in the Indian market, offering the best of services to maximize the reach of your Online Marketing according to the demographics, industry and the audience.
Fill the form to get your Brand Packaging
Done

or

optimized

We strive to provide Our Customers with Top Notch Support to make their Theme Experience Wonderful

Get a Quote
Tags:
What is Brand Packaging
Brand Packaging Cost In Chennai
Brand Packaging Services In Chennai
Logo Designing Services In Chennai
Brand Collateral
PPC Cost in Bangalore